Founded in 1994, Les Howard developed and led the business over the years choosing to help organisations in the charitable sector, including some national charities, large local Churches, tiny community organisations, and many more. His experience and personal connection meant vatadvice.org has grown from strength to strength, having helped 1000s of organisations with simple VAT queries, short term projects or sometimes even construction projects spanning years. Rebecca joined Les in 2018 and has established herself as a fierce champion of the non-profit sector particularly and a vocal member of the VAT community, becoming the National Technical Chair for the VAT Practitioners Group (VPG) in 2023.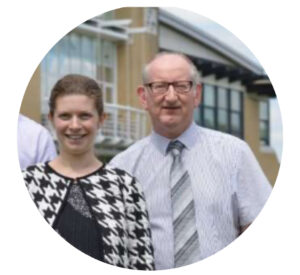 the vatadvice.org team now draws from over 100 years' experience working with numerous charities and businesses, across many different sectors. As well as large, high-income organisations, we frequently work with Small and Medium Enterprises, providing cost-effective VAT advice. With a variety of expertise, from cross border, charity reliefs and HMRC disputes, we have seen most if not all VAT related challenges and opportunities. Our recognition of work through the likes of Tolley's and individual awards won by Rebecca and the team mean the expertise you access by working with vatadvice.org is unique.

We're committed to providing timely, accurate straight-talking VAT advice to all our clients.
We will:
respond to new enquiries within 24-48 hours.
ensure there are no surprises: a price and billing schedule will be agreed in advance.
provide a primary point of contact for you with a second 'go to' person if they're not available.
outline what information we need from you, making sure we keep secure and confidential any information you provide.
We need from you an openness and honest approach to our partnership, we can only help you if we have full knowledge of the situation and access to information in a timely and accurate format.
We will do everything possible to ensure that our clients receive a high quality service. We do this by being proactive in our understanding of your goals and challenges. We take the time to truly get to know what you are trying to achieve and look at any and all VAT challenges that may occur or opportunities that may be present.
We help you and your organisation by:
Read some of our case studies to really get an understanding of what it is like to work with us, and what we achieve for our clients.